Calls for more Affordable Housing and Equality
The issue of rental affordability is really evident today.  I recall back in the 1990's I rented a property for $140 a week, it was a 3 bedroom house in Brisbane.  Today you would be looking at around $250-$350 or more.  I find it very disturbing the way Real Estates have people bid for rent (and sales).  Refer https://www.tuv.org.au/act/help-change-the-law/rental-bidding/
Competition is about profit maximisation and it pitches people without much money to offer more.  This plunges them further into poverty.  Imagine a single mum. Imagine a person on a single income.  How can they afford rent?  This is what greed creates in our society, it is divisive and expansive of class divides.  You  only have to look at housing prices in various areas on the basis of demand for housing, demographics etc.  Even rates are connected to the price of properties.  The greed goes deep these days.  I recall when I was young there was innocence and fairness.  There was a large middle class and an equivalence of class on the whole. Today we are seeing the neuvo rich (new rich) and professionalism where incomes have soared as the massive middle class becomes pushed into the lower socio economic demographic.  This is how social tension arises.  People can see others have and they do not and resentment rises.  It is no good having class wars and blaming one or the other.  It is about having the maturity to look at these problems without a class lense and actually solve the problem as people are suffering.
I advocate for egalitarianism as I know we are equal.  It has nothing to do with left or right, it is about fairness. I believe these are the underlying principles of Australians.  Moreover, when fairness becomes the principle then policies can follow that ensure society cross subsidises, brings up to parity and ensures we work together as a society.  Society was really the model of the family expanded.  When empathy is felt then people look to helping others rather than relegating them as 'failures' and 'you made your own bed' type of attitudes which only further divide and foster discord.
Equality is a key principle of my generation and I am very pleased I grew up knowing this.  It has shaped my life.  I for one will not do nothing, I will  help others as they are me.
Why about you?  Society is not interested in mission statements, or those being seen to be caring pretending ethics and compassion, they are looking to others to see who they really are.  Actions (without marketing or spin) speak more than words.  Why don't you rent out a room or one of your houses for a fair amount?  This is how you connect with your society.
Housing Stress Increases for Social Housing Renters
https://probonoaustralia.com.au/news/2018/07/housing-stress-increases-social-housing-renters/
---
Housing stress has increased considerably among renters of social housing, new research shows, renewing calls from the social sector for more affordable housing and a national housing strategy.
---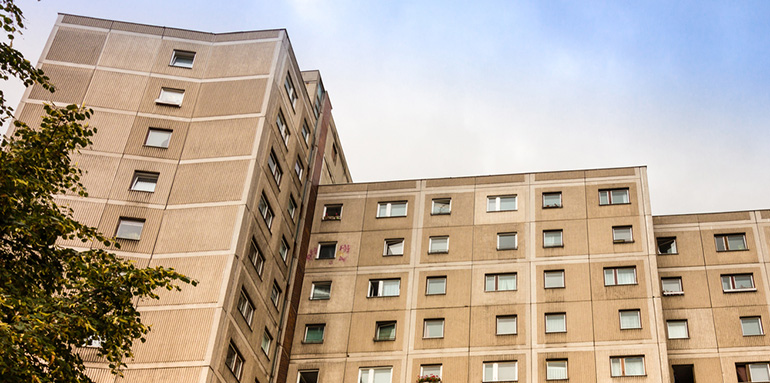 ---
The latest Household, Income and Labour Dynamics in Australia (HILDA) survey released on Tuesday said renters were particularly prone to both financial stress and housing stress.
"Over the HILDA survey period (2001 to 2016), housing stress has increased considerably among renters – particularly renters of social housing," the survey report said.
Housing stress ­– a situation where housing costs take up more than 30 per cent of income and the household is in the bottom 40 per cent of income distribution – was found to be particularly prominent in Sydney.
This led Community Housing Industry Association NSW (CHIA NSW) CEO Deborah Georgiou to call for more social and affordable housing across the state.
"There are very few affordable rental options in Sydney for people surviving on a minimum wage or government support," Georgiou said.
"It's putting pressure on people, and it's putting pressure on our social housing safety net, which just doesn't have enough homes to support people who need urgent relief."
CHIA NSW modelling showed New South Wales needed 12,000 new social and affordable homes a year to keep up with current demand and expected population growth.
Georgiou said planning reforms were needed to encourage more investment in not-for-profit social and affordable housing in local communities.
"Between 2012 and 2020, 18 of our largest community housing providers will have delivered $1 billion in new projects in 34 local government areas, with capacity to deliver much more," she said.
"The NSW government has some programs in place to deliver more social and affordable homes on the ground but we need a real commitment at all levels of government to secure planning reforms and more funding."
The HILDA report also examined how declining home ownership in Australia meant renters were a growing demographic group.
But those in the 15 to 24 age group actually experienced a decline in renting, as a trend emerged of younger Australians remaining in the parental home for a longer period.
National Shelter executive officer Adrian Pisarski told Pro Bono News the inability of young people to get into home ownership exposed the intergenerational inequality "at the heart" of the HILDA report.
"While we know housing has become far too expensive to buy, it's less well known that the cost of renting also leaves far too many in poverty, forced to decide what to go without, after covering the rent," Pisarski said.
"This isn't something that's just happened but the result of deliberate destructive policies which have pushed rising house prices and left younger and older Australian households who rent without the ability to make ends meet on a weekly basis."
Pisarski renewed his calls for a national housing strategy to help alleviate the problem.
"We need a national housing strategy to come to terms with this growing catastrophe and impact the range of factors which contribute to growing inequality and plummeting home ownership," he said.
---