Malcolm Turnbull, Panama Papers a Star in Technology Mining Gold!
I was drawn to look at this article, it may be dated but I am feeling it is related to the election, the ethics of leaders, their various business dealings and importantly connection to the Virgin Islands and Bahamas, well known tax havens.  What amazes me is the rhetoric, the awareness of the importance of tax to fund public services yet so many businesses avoiding tax.  Noteworthy is his alliance with Neville Wran, a former NSW Premier who was known as 'nifty nev', that was not speaking to his thriftiness but deception and corruption refer https://www.heraldsun.com.au/news/opinion/exnsw-premier-neville-wran-was-nifty-by-name-nifty-by-nature/news-story/b0ab5795007a54d72513b9111bbc0a35
What this reflects is corruption and unethical conduct.  The criminality and deals are often hidden, but the reality of who our politicians are is often revealed either after they leave positions or have passed on.  Their real credentials need to be revealed to the public prior to public office and if they are corrupt, there must be a culture in government of speaking up and a duty to report misconduct.
Here is an article about Malcolm Turnbull and the Panama Papers.  I reflect on Mossack Fonseca the Panamanian law firm responsible for the leak.  I reflect on Goldman Sachs and the focus on deals, ruthlessness in persuasion in their sales training and the goal of profit maximisation.  In this case a Siberian gold mine is in the frame a Malcolm as a director of Star Technologies limited with Neville Wran.
I always recall Malcolm Turnbull on hearing of the election of Trump, that he was a business man.  I think that is the problem with politicians in government.  They come from world's that are gauged by wealth, status and networks.  This is not a person who is dedicated to public service it is politics in service of business interests.
He who owns the gold rules the world is the feeling.
https://www.theguardian.com/australia-news/2016/may/12/malcolm-turnbull-listed-in-panama-papers
Malcolm Turnbull's role in offshore company revealed in Panama Papers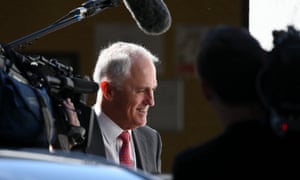 The prime minister, Malcolm Turnbull, was previously listed as the director of a British Virgin Islands company that Mossack Fonseca acted as registered agent for, the Panama Papers have disclosed.
The Panama Papers database lists Turnbull's historical role with the company more than 20 years ago, which was part of a subsidiary of an Australian publicly listed mining company Star Mining NL.
Documents from Mossack Fonseca – the Panamanian law firm at the centre of the biggest leak in history – show that the company acted as registered agent for Star Technology Systems during the period of Turnbull's directorship.
A register of the shareholder and directors of Star Technology Systems Limited lists Turnbull as the director of the entity in 1993. His name appears alongside the former New South Wales premier Neville Wran. Both men ceased being involved with the subsidiary company in 1995.
Turnbull said there had been "no suggestion of any impropriety whatsoever" when asked about the reports on Thursday.
"The company concerned was a wholly owned subsidiary of a publicly listed Australian company. So an ASX listed company of which Neville Wran and I were both directors for about two years," he said.
"So it is – the involvement is very, very well known and as the article [in the Australian Financial Review] acknowledges, there's no suggestion of any impropriety at all."
A spokesman said Turnbull was not aware of Mossack Fonseca's role as registered agent of the company.
The role of registered agent does not involve any management of the operations of companies but will generally involve companies like Mossack Fonseca dealing with company registry in the British Virgin Islands or other countries.
The documents show that a company called Capital Corporate Services Limited, which acted on behalf of Star Technology Systems Limited, was dealing directly with Mossack Fonseca.
It is not uncommon for publicly listed Australian companies to maintain subsidiaries in the British Virgin Islands.
The Australian Financial Review's revelation that Turnbull's name appeared in the database drew criticism from Arthur Sinodinos.
"That is a dead horse being flogged, it's a 20-year matter, it's old news – they just want to run it because they can. The Fin Review on its front page should be debating policy instead of behaving like a downmarket tabloid," he said on Radio National on Thursday morning.
But Labor's campaign spokeswoman, Penny Wong, called on the prime minister to provide a full explanation of Turnbull's involvement in the company.
"How many other companies was he involved in which were established in tax havens?" she asked. "How many other companies was he involved in that Mossack Fonseca was involved with?"
"He should be very upfront in answering questions about what he did or didn't know about the activities of this company in relation to the Siberian goldmine."
The Coalition's campaign spokesman, Mathias Cormann, said Turnbull had no questions to answer over his role in the company. "No, is the short answer," he said.
"Obviously this is more than 20 years ago. There is absolutely no suggestion of any wrongdoing."
• This article was amended on 12 May 2016 to clarify that the prime minister was a director of Star Technology Systems Limited and not the managing director.
http://lightningreleases.com/russias-secret-20-billion-goldmine-what-does-malcolm-turnbull-know/
Malcolm Turnbull the new PM of Australia has Russian secrets close to his heart … enough for a new Bond film. Here are the facts of the PM's involvement:
Introduction
In early 1993, Turnbull met Ian MacNee, an international mining entrepreneur. Over the next few months MacNee lured Turnbull into his LenGold project in Siberia, Russia. STAR Technology, founded by MacNee and Ludmila (Louise) Melnikoff in 1991, had a 31% stake in LenZoloto (LenGold) whose main asset was the 'Sukhoi Log' Gold Field. Containing 2956 tons of gold and 1541 tons silver, it's valued at USD30 billion. With a gold production capacity of 60 million grams per year, it's officially the world's largest proven gold deposit. This is why the Sukhoi Log Gold Field is included in the list of Russian strategic deposits (meaning foreign partners can only have a minority share), and was listed in the Federal Law "On State Secrets".  In STAR's time, the KGB refused to lift the secrecy from Sukhoi Log, claiming releasing the reserve data would greatly alter the world price of gold.
1) The discovery
Melnikoff, who was born in Australia of Russian aristocracy, saw Russia was a completely untapped market after Gorbachev opened it up to foreign investment. She arrived in Moscow in December of 1989 and seized the opportunity. She 'found' LenGold, found an investor – MacNee, nurtured the negotiations and helped frame the exciting LenGold joint venture, the first of its kind in the world and 'a model for western mining groups gaining access to Russia's extensive mineral resources', citing Australia's Prime Minister, Malcolm Turnbull.
Melnikoff was helped by her mum whose Russian contact, the 78-year-old Katya Shevelova, journalist, poet, presidential translator and childhood playmate of Andropov (Soviet Union's feared KGB chief cum Soviet leader), introduced Ludmila and MacNee to Boris Yeltsin on December 7th 1990 and set the LenGold venture in motion.
Shortly after, during Melnikoff's maiden voyage to Siberia, she met Avlov, the General Director of LenGold, in the village of Bodaibo, and first heard of the secret Sukhoi Log deposit, right in LenGold's own backyard.
2) Profits Turnbull acquired for himself or his companies…
In October 1993 Turnbull & Doyle, Turnbull's mining arm of Turnbull & Partners, managed to raise AUD50,167,200 from speculative investors through MacNee's shell company 'Central Mining NL' listed on the ASX. Turnbull & Doyle itself acquired 5,052,351 ordinary STAR shares representing 5% at AUD20 cents a share for total of AUD2 million. Part of the funds was used to acquire STAR Technology, and the parent company changed its name to STAR Mining (STAR). Turnbull was made a Director of STAR, while Neville Wran (ex-Premier of New South Wales), its Chairman. Fees for 'fundraising expenses' are listed in STAR's 1994 annual report as AUD3,591,267. Turnbull & Partners also signed a lucrative agreement to become STAR's Financial Advisors. Turnbull as a director of STAR was granted 12.5 million STAR shares, and Wran, 11.3 million. According to the 1995 annual report, Turnbull & Partners earned AUD1,183,786 in fees that year.
As problems developed, Turnbull lamented to Melnikoff in November 1994, "I have spent all my time on STAR for a whole year now. I'm not prepared to lose Turnbull & Partners over Russia, and that's what's happening, Ludmila."
Part of the purchase agreement between Central Mining and STAR Technology was a lock up of Director vendor shares for 5 years. By May 1995, Turnbull wanted to be released from this in case he and/or Wran were to resign as directors of STAR. At the time STAR shares were trading at AUD28 cents and Turnbull's bank owned 21 million of them. Turnbull proposed he sell 10 million to a third party and transfer 30% of the remaining 11 million shares to Wran and 70% to himself. He noted, of the 11 million, only 5 million were vendor shares. In return he asked his advisory mandate be extended until 31st December 1995 with sixty days' notice of termination thereafter and increase his monthly fee to USD45,000. The STAR board had no choice but to accept Turnbull's terms. MacNee had also agreed to lock up his vendor shares, though as MacNee owned his shares through a string of offshore tax haven companies, which were owned by a string of trusts, his shares were impossible to track.
3) Melnikoff's relationship to Turnbull
Turnbull and Melnikoff worked closely together, embarking on numerous trips to Moscow and Siberia. They became very good friends. Melnikoff had 'sold' Turnbull to the Russians as 'Australia's future Prime Minister". The Russians quickly fell in love with him for his brilliance, his brashness, his passion dedication and discretion. A skilful negotiator he excelled at political manoeuvrings and possessed the ability to breakthrough stalemates which propelled STAR from near oblivion to success.
4) Who Turnbull met – and when…
Turnbull first travelled to Russia on November 6th 1993 and met Avlov, General Director of LenGold. He also met Mostovoy, Chairman of Russia's Committee for Privatisation of Federal Property and LenGold's Chairman. During his February 4th 1994 trip, Turnbull met Yatskevich, Minister for Natural Resources; representatives of Ministry of Atomic Energy and Nozhikov, Governor of the local Irkutsk Government.
In October 1994, Turnbull introduced Melnikoff to Natalia Sokolova in his office in Sydney. Natalia is the niece of Zhirinovsky, the leader of the ultra-nationalist Liberal Democratic Party and a former presidential candidate. STAR later hired Natalia as a political lobbyist for a fee of USD2000 per month and Turnbull allotted her some STAR shares. During Turnbull's November 6th 1994 trip, he met Zhirinovsky himself. Turnbull's impression of Zhirinovsky was, "He would genuinely like to help, especially in light of Natalia'a interest and his only problem was the government officials in charge of LenGold at present were his political opponents. So I reminded Zhirinovsky, the project was a long term one and if he won Government he would be in charge."
May 29th 1995 Turnbull celebrated Melnikoff's 35th birthday at her waterfront Kirribilli apartment in Sydney with her mother and two sisters.
5)"High financing" skulduggery from start to finish….what went wrong?
In April 1992, MacNee paid Gaidar (Russian PM of the time) USD 1 million into a Swiss Bank account to publish a Decree endorsing the JV between STAR Technology and LenGold. In September 1995, MacNee paid Chernomyrdin (Russian PM of the time) USD 1 million into a Cyprus bank account to issue a Decree on 30 September 1995, again endorsing LenGold but with new shareholders – Ministry of Atomic Energy and the local government. This Decree resolved all the legal disputes initiated by the local government. The Decree also ordered the KGB to lift the secrecy from all Sukhoi Log geological data. Irrespective, the KGB still refused to give STAR the golden key to unlock the secrets of Sukhoi Log.
In April 1996 STAR contributed USD50,000 to Zhirinovsky's Swiss Bank Account and another USD50,000 to Natalia Sokolova's Moscow bank account. In return Zhirinovsky supported STAR in the Communist-dominated Duma (Russia's lower house of Parliament).
In June 1996 Yeltsin won the presidential elections for the second time. In August 1996 Ian met with Yeltsin's private banker at the elite National Hotel bar and was asked to sign an agreement to pay USD10 million a year from LenGold profits to Yeltsin's pension fund. Ian signed, and, like magic, the veil of secrecy was lifted from Sukhoi Log in September 1996. STAR finally got the data and proceeded with its feasibility study, investing anther USD10 million.
STAR's demise began with Turnbull's departure from the STAR Board on August 30th 1995 during a STAR Board Meeting in London. It was a coup d'état. MacNee claimed none of the London banks would deal with STAR if Turnbull remained on the Board so Turnbull was forced to resign.
Nevertheless STAR pushed on investigating a variety of methods of raising capital to fund the balance of its shareholding in LenGold (USD 222 million). The Board decided upon the sale of part of STAR to JCI of South Africa, signing a MOU in which JCI was to acquire a 30% stake in Sukhoi Log. The Russians, especially Yatskevich, who had replaced Mostovoy as Chairman of LenGold, were immensely displeased. The Russians wanted to work with Turnbull, and not with MacNee and JCI. In February 1997 Ian flew to Moscow to appease Yatskevich who demanded STAR make an immediate payment of USD10 million 'with closed eyes'. Failing this, the Sukhoi Log field would be auctioned off. Ian promised the money but the STAR Board vetoed the payment and MacNee resigned. A month later, in March 1997, the Supreme Court of Russia ruled the founding documents of LenGold illegal and declared them null and void, in effect dissolving the joint venture. LenGold was duly stripped of the Sukhoi Log licence and a tender announced. However, no tender eventuated.
To this day, even though the Russian Government has announced its intention to auction off Sukhoi Log numerous times since 1998, the fabled field remains untouched – a cold virgin mountain in the middle of Siberia. Translated as "Dry Gulch", many in the mining world are now asking "Is it indeed Dry?"
Summary
Recently the Natural Resources Minister, Sergei Donskoi (Yatskevich's equivalent), said the government may announce the auction for the field in late 2015. The main arrangements for the auction may take place in early 2016. The starting price for the field will amount to 5 billion rubles (USD78 million), A BARGAIN even if expected to be significantly increased during the auction, says Donskoi.
Will our new PM be tempted to revisit the Sukhoi Log field? This could be an amazing opportunity for Australian mining companies. Maybe a phone call to Putin?
However it is most likely the auction will be postponed yet again, begging the question 'What is wrong with the Sukhoi Log field?"
… For a more "telling detail"of Malcolm's involvement in the secret Russian Gold Field please watch Mila's youtube video:
Or contact: Mila Melnikoff at louise.melnikoff@gmail.com (press ONLY – PLEASE!)
Or The Novel Process Literary Agency
http://how-to-finish-a-screenplay-in-2-months.com
hollywoodscott@hotmail.com
Ph 707 367-5381