Reining in Facebook and Google
I was happy to see this as I am clearly not alone in my concerns about the intrusion of Facebook and Google.  I only found out a few days ago that YouTube is Google.  Had I know I wouldn't upload my videos as I do not feel my information is secure.  I do not want my photo on my work so I can be identified, I want privacy as I have concerns about growing corruption.
I left Facebook as they blocked me from posting a video on the CIA Whistleblower Kevin Shipp and another video on Way showers Manifesto.  That was about freedom.  Both were in the global public interest.
I became alarmed at them deciding what they want shown as if they are some form of censureship or commercial channel.  I saw this as deliberate bias and anti-democratic in respect of freedom of speech.   I saw another video indicating CIA was running Facebook.  That set off warning bells as people connect with family and friends and they then know about our lives.  I was prevented from posting to friends, I saw that as a means of stopping social organisation.  For those of us serving humanity we do not want to be interfered with if we bring to light corruption or information that impacts world peace.
It seems the Australian Australian Competition and Consumer Commission (ACCC) have real concerns as well. They want Australian citizens to have more control over data that is gathered, to stop media manipulation.
Australia might become the first country in the world to submit Google and Facebook's algorithms to a public interest test.
For the record I personally do not give permission to any data collected and stored or news to be manipulated.  I do not want search engines to preference what they want us to know.  I am not interested in Big Brother at all.  I want freedom of the press and freedom of expression (do no harm).
The article below provides insight into a public interest test.
Australia could play a leading role in the regulation of the new media giants Google and Facebook, write Sacha Molitorisz and Derek Wilding, after the Australian Competition and Consumer Commission yesterday released a landmark series of draft recommendations aimed at supporting journalism as a public good, protecting our privacy and limiting the ability of media companies to manipulate the news that's served up in news feeds and search results.
Peter Martin

Editor, Business and Economy
Top story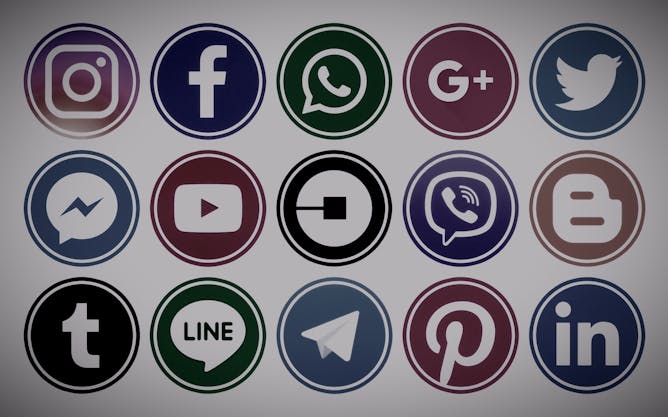 The Australian Competition and Consumer Commission has released the preliminary report of its Digital Platforms Inquiry, and Google and Facebook won't be happy.
Rather than adopting a gently-gently approach, the ACCC has produced draft recommendations that are extensive and dramatic.
If implemented, they would significantly affect the way the digital platforms make their money, and help direct the content we consume.
What's more, the inquiry is touted as a world first. Its findings will be closely monitored, and perhaps even adopted, by regulators internationally.
Who should care?
The digital platforms themselves should (and do) care.
Any new regulations designed to foster competition or protect individual privacy (both are among the ACCC's recommendations) have the potential to harm their revenues.
They've a lot to lose. In 2017, nearly A$8 billion was spent on online advertising in Australia, and more than half went to Google and Facebook (p3).
News organisations whose output is disseminated by those platforms should (and do) care too.
As the ACCC notes, more than half of the traffic on Australian news websites comes via Google and Facebook (p8).
---
À lire aussi : News outlets air grievances and Facebook plays the underdog in ACCC inquiry
---
Increasingly, news producers depend on social media and search engines to connect with consumers. Google is used for 95% of searches (98% on mobile devices).
The rise of Google, Facebook and other digital platforms has been accompanied by unprecedented pressures on traditional news organisations.
Most obviously, classified advertising revenue has been unbundled from newspapers.
In 2001, classified advertising revenue stood at A$2 billion. By 2016, it had fallen to A$200 million. The future of newspapers' ability to produce news is under a cloud, and digital platforms help control the weather.
Of course, advertisers care too.
But the stakeholders with the most to gain or lose are us, Australian citizens.
---
À lire aussi : Taking on big tech: where does Australia stand?
---
Our lives are mediated by Google, Facebook, Apple, Amazon, Twitter and others as never before. Google answers our search queries; Facebook hosts friends' baby snaps; YouTube (owned by Google) distributes professional and user-generated videos; Instagram (owned by Facebook) hosts our holiday snaps.
As the ACCC notes, they have given us tremendous benefits, for minimal (apparent) cost.
And they've done it at lightning speed. Google arrived in 1998, Facebook in 2004 and Twitter in 2006. They are mediating what comes before our eyes in ways we don't understand and (because they keep their algorithms secret) in ways we can't understand.
What does the ACCC recommend?
The ACCC's preliminary recommendations are far-reaching and bold.
First, it suggests an independent review to address the inadequacy of current media regulatory frameworks.
This would be a separate, independent inquiry to "design a regulatory framework that is able to effectively and consistently regulate the conduct of all entities which perform comparable functions in the production and delivery of content in Australia, including news and journalistic content, whether they are publishers, broadcasters, other media businesses, or digital platforms".
This is a commendable and urgent proposal. Last year, cross-media ownership laws were repealed as anachronistic in a digital age. To protect media diversity and plurality, the government needs to revisit the issue of regulatory frameworks.
---
À lire aussi : Starter's gun goes off on new phase of media concentration as Nine-Fairfax lead the way
---
Second, it proposes privacy safeguards. Privacy in Australia is dangerously under-protected. Digital platforms such as Google and Facebook generate revenue by knowing their users and targeting advertising with an accuracy unseen in human history.
As the ACCC puts it, "the current regulatory framework, including privacy laws, does not effectively deter certain data practices that exploit the information asymmetries and the bargaining power imbalances that exist between digital platforms and consumers."
It makes a number of specific preliminary recommendations, including creating a right to erasure and the requirement of "express, opt-in consent".
It also supports the creation of a civil right to sue for serious invasions of privacy, as recommended by the Australian Law Reform Commission.
Australians lack the protections that Americans enjoy under the US Bill of Rights; we certainly lack the protection afforded under Europe's sweeping new privacy law.
---
À lire aussi : Google slapped hard in Europe over data handling
---
It wants the penalties for breaches of our existing Privacy Act increased. It recommends the creation of a third-party certification scheme, which would enable the Office of the Australian Information Commissioner to give complying bodies a "privacy seal or mark".
And third, it wants a new or existing organisation to monitor attempts by vertically-integrated platforms such as Google to favour their own businesses. This would happen where Google gives prominence in search results to products sold through Google platforms, or prominence to stories from organisations with which it has a commercial relationship.
The organisation would oversee platforms that generate more than A$100 million annually, and which disseminate news, or hyperlinks to news, or snippets of news.
It would investigate complaints and even initiate its own investigations in order to understand how digital platforms are disseminating news and journalistic content and advertising.
As it notes,
The algorithms operated by each of Google and Facebook, as well as other policies, determine which content is surfaced and displayed to consumers in news feed and search results. However, the operation of these algorithms and other policies determining the surfacing of content remain opaque. (p10)
It makes other recommendations, touching on areas including merger law, pre-installed browsers and search engines, takedown procedures for copyright-infringing content, implementing a code of practice for digital platforms and changing the parts of Australian consumer law that deal with unfair contract terms.
Apart from its preliminary recommendations, there are further areas on which it invites comment and suggestions.
---
À lire aussi : New data access bill shows we need to get serious about privacy with independent oversight of the law
---
These include giving media organisations tax offsets for producing public interest news, and making subscribing to news publications tax deductible for consumers.
Platforms could be brought into a co-regulatory system for flagging content that is subject to quality control, creating their own quality mark. And a new ombudsman could deal with consumer complaints about scams, misleading advertising and the ranking of news content.
All of these recommendations and areas of interest will generate considerable debate.
What's next?
The ACCC will accept submissions in response to its preliminary report until February 15.
At the Centre for Media Transition, we played a background role in one aspect of this inquiry.
Earlier this year, we were commissioned by the ACCC to prepare a report on the impact of digital platforms on news and journalistic content. It too was published on Monday.
Our findings overlap with the ACCC on some points, and diverge on others.
---
À lire aussi : Google and Facebook cosy up to media companies in response to the threat of regulation
---
Many thorny questions remain, but one point is clear: the current regime that oversees digital platforms is woefully inadequate. Right now, as the ACCC notes, digital platforms are largely unregulated.
New ways of thinking are needed. A mix of old laws (or no laws) and new media spells trouble.
other articles…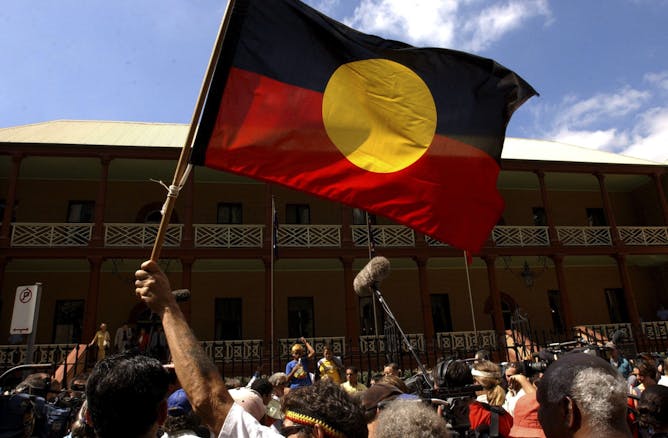 Indigenous Australians are vastly over-represented in the prison population, but the success of a new program is offering hope that it can be turned around.
Politics + Society
We can't agree what the 'will of the people' was in 2016, but these are the representatives they elected in 2017.
Science + Technology
Voyager 2 launched in 1977 and visited all four gas giants in our Solar System. It's now almost 18 billion kilometres from Earth and has finally joined its twin in interstellar space.
Arts + Culture
Aboriginal songs found in the notebooks of a Victorian anthropologist shed light on the mystery of a 'captive white woman' that has been debated for generations.
Cities
Urbanisation is the main reason for rising temperatures and water pollution, but receives little attention in discussions about the health of water streams, reefs and oceans.
Education
Research indicates exercise is effective for improving mood and preventing the development of depression in young people.
FactCheck
Queensland Minister for Housing and Public Works Mick de Brenni made the claim while announcing a $2 billion housing investment scheme. But is the claim correct?
Business + Economy
From a peak of US$19,783, Bitcoin's value has fallen by 80%. What makes Bitcoin worth anything?
Health + Medicine
Just 82% of young Australians have insurance when they travel overseas. But even if you have insurance, you might not be covered for everything.

When we are asleep our brain does not switch off. It keeps working, but not as hard.