The industrial military is a complex.  My only thought on this.
https://www.theguardian.com/world/2010/may/23/israel-south-africa-nuclear-weapons
Revealed: how Israel offered to sell South Africa nuclear weapons
Exclusive:
Secret apartheid-era papers give first official evidence of Israeli nuclear weapons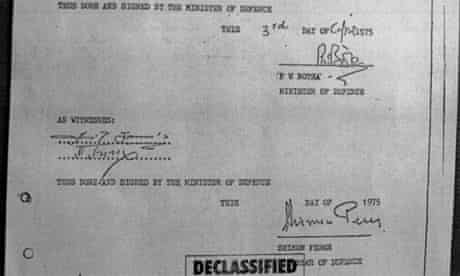 What is concerning about nuclear weapons is:
1) high levels of death occur not only in the immediate target area but concentric rings emanating out
2) the uranium half life that lingers for up to 4 billion years
3) the belief that weapons of mass destruction are a deterrent
4) the complicated geopolitics when allies… Continue reading →
This article below is from ABC Radio national Australia.  I felt inspired to check Iran. 
My question:  How Can the United States site nuclear weapons programs as a threat when it is responsible for selling nuclear reactors? (in addition – in the case below in awareness of a nuclear weapons program).
 I have placed this story here as it provides another context from which to look at Putin's speech. It asks the question – Is there a threat of nuclear destruction? The total expenditure on the military is approximately statistic of around $1.69 trillion, it blows out in specific wars.  Refer http://visuals.sipri.org/ I note… Continue reading →
This article will be published for 8 August the anniversary of Nagasaki.  It feels significant.
I remember my trip to Woomera in South Australia.  I drove along the Stuart Highway to Woomera which is close to Roxy Downs Uranium Mine and Olympic Dam, the fourth largest copper deposit and the largest uranium mine… Continue reading →