This is an article from the Guardian.  It questions the influence of Media Moguls on democracy given their strong viewpoints.  What this means is that editorially they can select news that promotes what they believe the world should think. This is not democracy. Democracy is simply presenting the news in a balanced approach… Continue reading →
My intention is genuine peace and harmony.  My mind is open to sources.  I do not demarcate between diverse viewpoints.  I am listening. I know that all reading this are meant to come to this material.  This is the Oneness you have called as you have questions. If it doesn't resonate… Continue reading →
I have just Googled free parking for Canberra City and have been given a map with prices ranging from $2.70 for 2 hours to $15.70.  
My questions are:
Why do I have to pay to park?
Who decides the prices?
Why do they range widely, how are these prices set e.g. cost of… Continue reading →
The future will be to live simply.  This is not about primitive it is about living in a way in harmony with the planet.
Ted Trainer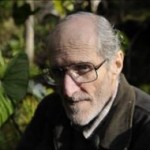 Dr. Ted Trainer is a Conjoint Lecturer in the School of Social Sciences, University of New South Wales.
He has taught and written about sustainability and justice issues… Continue reading →
Richard Branson was promoting this organisation.  What I like about him is his can do attitude.  I am sure some will not like it, but in truth we are changing and really no-one can stop it.  It is so clear everyone is starting to wake up to the old ways of the… Continue reading →
I was sent this video and it is well done.   The film fuses science with sacred geometry.  Very interesting.  You decide what it means to you.
When I wrote this poem below it came through inspiration, I didn't know about the Golden ratio until I wrote the poem, I felt to… Continue reading →